Canoga Park Sump Pump Repair & Installation
Service From San Fernando Valley's Trusted Plumbers
If you have a basement, you may want to consider installing a sump pump into your home. Sump pumps work by diverting water into a pit or draining system and can help prevent flooding. These pumps are ideal for removing water quickly and efficiently and diverting the water to storage systems or drains.
Having a sump pump installed into your home can ensure that you avoid flooding damage from major storms, disasters with plumbing, or other accidents. At Titan Brother's Plumbing and Rooter Services, we are proud to offer trusted sump pump services and can consult you about the best sump pump for your unique needs.
---
Considering a sump pump? Call Titan Brother's Plumbing and Rooter Services right away for fast assistance from a Canoga Park sump pump specialist!
---
Titan Brother's Plumbing and Rooter Services Can Install, Maintain & Repair Your Pumps
We are happy to provide the following services:
Sump pump installation
Testing and maintenance of pump including removal or dirt and debris
Clearing discharge lines
Replacing or repairing broken parts or worn out materials
Troubleshooting or determining what the cause of sump pump disrepair may be
Quick resolutions to sump pump problems
Our services include helping our customers determine what type of pump may be right for their home and working to quickly and efficiently install the system. In addition to installation, Titan Brother's Plumbing and Rooter Services can also work with you to maintain and repair damaged pumps.
What Are the Most Common Causes of Sump Pump Overflows?
If your sump pump overflows, you may notice a wet floor or standing water in your basement. Sump pump overflows happen when the pump has reached its capacity and is unable to push out any more water.
There are several possible causes, including:
Power outages
Built-up residue and debris that blocks the pump and prevents it from pumping water out of the basin
Outdoor debris blocking the drainage pipe and preventing water from flowing freely
What Do You Do When Your Sump Pump Overflows?
Sump pumps are meant to prevent flooding and excessive water damage. But what happens when your sump pump starts overflowing?
Complete the following steps:
Check the Power Source: Ensure that no fuse has blow or circuit has tripped. Look for problems with the wiring or outlet.
Unplug the Pump Momentarily: Wait a few minutes after unplugging your unit. Plug it back in and see if the reset fixes the problem. You may want to have your unit inspected even if this succeeds.
Check the Float Switch: The float should be able to move around. If it is under the surface, it may be split open and will need to be replaced. If it is lodged in place, move it until it floats freely.
Inspect the Overflow Valve: This valve keeps water out once it has been pumped out. Check for and remove any blockage.
Unblock the Weep Hole: If you have a small relief hole between the overflow valve and the discharge line, it may be blocked with dirt or debris.
Check the Impeller and Basin for Clogs: Open up the bottom of the pump and make sure the impeller is rotating freely. Remove any debris if not. Check the basin for any foreign objects that could be impeding the unit.
Inspect the Discharge Pipe: Like any pipe, these can get clogged up over time. Check for clogs or damage and clean out the pipe if possible.
Evaluate the Size of Your Unit: An incorrectly sized unit will not be able to keep up with the amount of water it is forced to pump out. If you live in a larger home or an area prone to flooding, a 1/3 HP pump may need to be upgraded to a 1/2 HP or 3/4 HP pump.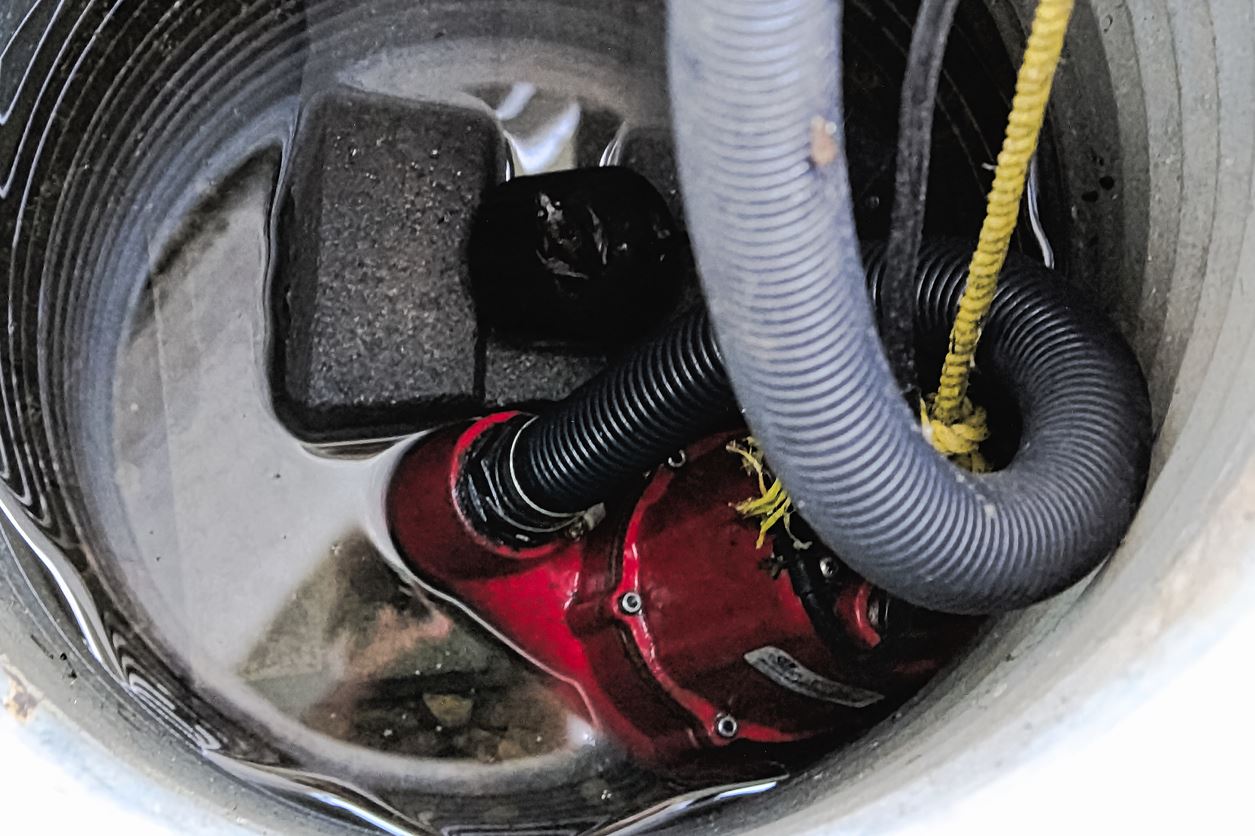 There are steps you can take to help prevent flooding. If this still doesn't help, reach out to our experienced plumbers for assistance.
Protect Your Home with Regular Sump Pump Maintenance
While a sump pump is an essential tool to prevent basement flooding, it requires regular maintenance to ensure it functions properly. At Titan Brother's Plumbing & Rooter Services, we offer comprehensive maintenance services to keep your sump pump in top condition.
Our professional plumbers will inspect your sump pump and perform any necessary repairs or replacements. We can also clean out any debris or buildup in the pump and discharge pipes to prevent clogs and overflows.
Regular maintenance of your sump pump can:
Prevent costly water damage to your home
Extend the lifespan of your sump pump
Ensure your sump pump is working when you need it most
Don't wait until it's too late - schedule your sump pump maintenance appointment with Titan Brother's Plumbing & Rooter Services today.
Ready to Get Started? Call for a Free Estimate Today!
Are you considering a sump pump? You should always work with a trusted plumbing professional from Titan Brother's Plumbing and Rooter Services.
We have 10 years of experience in providing outstanding plumbing services and trusted customer service to residents in Woodland Hills and Canoga Park. We offer 24/7 emergency response to any major plumbing disasters.
---
For more information on how a Canoga Park sump pump expert from our team can help, call us today and schedule your free estimate. We can be reached by dialing us at (818) 435-3776.
---
YOU CAN DEPEND ON THE TITAN BROTHER'S
Eco-Friendly Drain Solutions

24/7 Emergency Services Available

Free Camera Inspections with Drain Cleaning

Employees are Drug-Tested & Background-Checked
Get a free estimate by filling out the form below, or call (818) 435-3776. CONTACT TITAN BROTHER'S